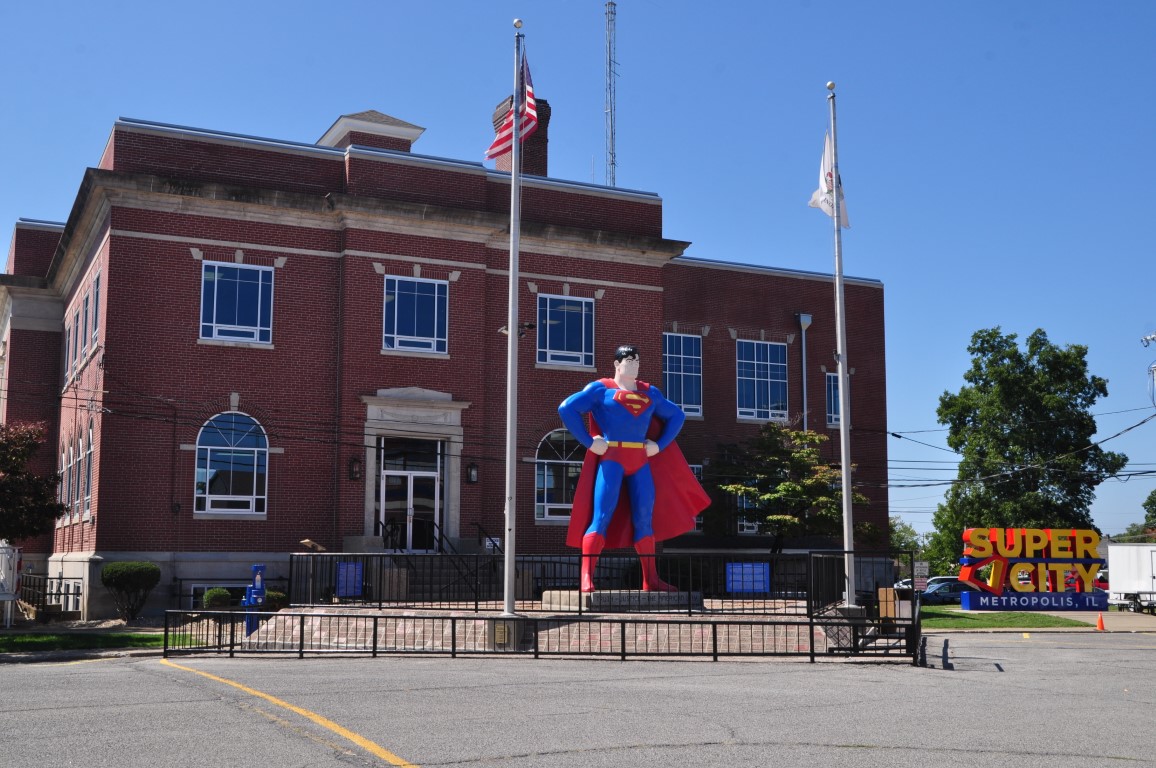 Massac County, Illinois was founded in 1843 and is made up of Metropolis, Brookport, and Joppa; our population is roughly 14,000 residents. Metropolis is the home of Superman and hosts the annual Superman Celebration during the summer. During the fall Fort Massac State Park is the host of the encampment which sheds light on our historical past in the French and Indian War and up into the 1800's.
Treasurer's Department
What We Do:
Collect current year's property taxes, update property tax bill addresses, and can print out tax bills.
Phone Number:
618-524-5121
Supervisor of Assessments
What We Do:
Is the county appraiser, handles tax exemptions, and can tell you the mapping of your property.
Phone Number:
618-524-9632
County Clerk
What We Do:
Conducts elections, registers voters, handles back taxes, and is the state recorder.
Phone Number:
618-524-5213
Circuit Clerk
What We Do:
Filing and maintaining records of all cases heard by the Massac County Courts, schedules all court cases, collects fines and fees ordered by the courts, contacts and organizes both juries and grand juries, and performs marriages by appointment.
Phone Number:
618-524-9359
State's Attorney
What We Do:
Responsible for prosecuting violations of criminal laws and violations of county ordinances within Massac County, serves as legal counsel to the Massac County government and elected officials, and represents Massac County in civil court proceedings.
Phone Number:
618-524-2587
Highway Department
What We Do:

Massac County Highway Department is a County Unit Road District.  A Unit Road District is a combination of the County Highway system and the Township Highway System.  The County Engineer is responsible, subject to the direction of the county board, for the construction, maintenance, and repair of all roads in the county for which the Township Highway Commissioners had previously been responsible, along with county-maintained roads.  
Phone Number:
618-524-5227
General Assistance / SNAP Employment Training Program
What We Do:
The SNAP E&T program helps SNAP participants gain skills and find work that moves them forward to economic self-sufficiency.
Phone Number:
618-524-5012
Emergency Management Agency
What We Do:
Responsible for coordinating the local emergency/disaster prevention, preparedness, response, recovery, and mitigation efforts to ensure that Massac County will be adequately prepared to deal with natural, technological, or man-made emergencies
Phone Number:
618-524-2999